Every Mind Care Ltd
Mental Health Care covering Surrey and North East Hampshire
Every Mind Care has been at our side for the last 11 and a half years and have helped ease the path of living with a dementia diagnosis.
Always flexible and accommodating to our family's changing needs they have been able to help A maintain his independence for as long as possible. They have truly felt like part of our extended family. Sadly A now has additional care needs and has moved into a care home. I would not hesitate to recommend Steve and his excellent team. 
E&A Guildford
---
"Steve's help has been invaluable in helping me to achieve my aims especially in getting back to work. The support and guidance I received helped me to attack my aims in bite sized chunks over a sustained period of time. The personal support I received in managing day to day life made a positive impact to my daily living allowing me to make positive steps in better balancing my responsibilities and relationships. I will be forever grateful for the support I received which allowed me to finally reach my personal goals."

AT Bordon
---
"Home Safe for final time, Just wanted to thank you all for being such a kind and caring bunch to work with. It has been an absolute pleasure over the last 6 years and definitely the most rewarding job I've ever had. I'm going to miss clients / staff immensely and feel very sad to be leaving but at the same time proud of the difference we make to the lives of people who struggle with mental health problems. Keep up the fantastic work and we'll hopefully meet up in May. Take Care everyone."
Ross
---
'I have worked with Steve since 2011.
I remember a period in 2014 when I was becoming increasingly isolated. To be with others, to be alone – nowhere felt safe. Steve was extremely flexible in suppprting me. He shopped for me, helped me clean. He sat quietly with me, when eventually I no longer wished to speak.
He supported me in my wish to stay at home, rather than psychiatric hospital. In the end I did though have to go there. Steve visited me in hospital and after a few weeks supported me in returning home. We have continued to meet at my home since. I am back to work and to my usual activities.
To have this level of consistency – of someone supporting me at home, in and out of hospital has been so valuable. It is very unusual to find such a service.'
C A Chertsey
---
Every Mind Care Supported my brother who has a diagnosis of Bi Polar disorder, At first he was reluctant to accept support that in my view he clearly required but with a consistent approach my brother not only accepted the support but embraced it. Every Mind care were patient, flexible and clearly placing my brother at the centre of the support they gave. Allowing my brother to gain confidence to do the things he wanted to do as safely as possible and improve his quality of life. Over the years, I was able to liaise with the staff and manager when i needed too, allowing me to express concerns and felt that they listened and respected my view and in my opinion had a good understanding of Mental Health issues. My brother talks so positively about the support he received from Every Mind Care through a current difficult transition in his life.
I would have no hesitation in recommending this service to anyone.
RA Woking
---
'Steve and the team at Every Mind Care have worked with me to provide community support services for a number of mutual patients. This input has been invaluable in a variety of circumstances, enabling care plans to be implemented and monitored in the real world.
Patients feed back to me about how valuable they find the support, structure and practical advice of Steve and the team. I wish Every Mind Care the best for the future, and I look forward to continuing to work closely with them.'
Dr Ian Drever, Consultant Psychiatrist, Priory Hospital Woking
---
When I was referred to Steve Melton at Every Mind Care Ltd, my situation was as follows:
I had an extreme lack of confidence in general, a fear of outside spaces and being judged by others (feeling inferior) that stopped me from social interaction to the extent that I found myself not answering the telephone or the door to callers at my flat. This generated extreme anxiety. Being very isolated and also living in rented accommodation, there was an underlying panic of being evicted and having nowhere to go. I had strong thoughts that I was going to lose contact with my daughters permanently and agitation at the prospect of meeting my ex-husband. These feelings all culminated when I had to interact with the outside world, expressing to others extreme frustration and anger that further exacerbated the above symptoms and naturally my mood was very low and despairing.
I am now able to go out. My fear of being judged and general anxiety has dissipated. I was able to gain the confidence to purchase my own property that further enhanced my feelings of security and I am in regular contact with my daughters and grandchildren. I do not sit in fear of upcoming events and have hope for the future, in general I feel more myself. Every Mind Care supported me through this difficult time and made a huge contribution to the recent positive changes I have made to my life and I would not hesitate to recommend them to anyone. Thank you.
S T Leatherhead.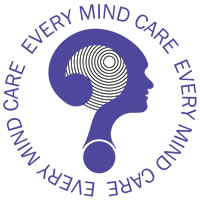 Website designed and developed by maowebstyle.com