Every Mind Care Ltd
Mental Health Care covering Surrey and North East Hampshire
Steven Melton DipSW
Director
I started working in the social care field in 1995. I have been a qualified Social Worker since 2001 and have gained a wide range of knowledge and experience.
I initially supported those with a severe learning disability in a residential setting, working up to become the deputy Manager.
I then moved on to a Community Mental Health Team in 1998, and subsequently qualified as an approved Social Worker in 2003, now known as an Approved Mental Health Professional, which is a role I also performed. I have worked in Surrey and Hampshire in the now Community Mental Health Recovery services up until 2010.
I saw a lack of specialist mental health agencies supporting people in their own homes and felt that there should be such a company and I am driven to create an agency that can fill this need and provide a service that all connected to it can be proud of.
---
Sue Ingoe

Prior to joining Steve in 2012 I had eight years' experience working with older people, I worked up to the role of a coordinator for care which meant that I had to model good practice to other staff members, attend to client's needs as and when required and I enjoyed attending care plan reviews and including the client and making them central to this process. I naturally came into contact with older people with mental health problems and found that I enjoyed the challenge of working alongside them. I wanted to further my education in this area and I am focused on increasing my knowledge in this field, I have now extensive experience working alongside clients who have a diagnosis of schizophrenia, bipolar disorder, and personality disorder to my existing knowledge and experience of working alongside people who have dementia and challenging behaviour. I am committed and gain great satisfaction in working to improve the quality of life to the clients I see.
---
Jo Clapp
Jo has been working in the Care Industry since 2011. She has completed all training requirements and has been specialising in supporting people with Mental health issues for the past 3 years. She has obtained NVQ level 2 qualification in Care and is keen to add to her experience and continue developing / improving her skills to support Every Mind care clients.
---
Kelly Harmes
Kelly joined the team with a training background in counselling. She is enthusiastic in adding to her skills / interventions in tailoring her support and improving the quality of life to the Every Mind care clients she sees.
---
Mary Forman
Mary has a wealth of experience in the Social care field and has worked within it since 2009. Mary has undertaken an NVQ level 2 in health and social care and has added Nutrition and Health, Common Health conditions and team leading at this level. She has gone onto Level 3 End of Life care and currently studying Mental health awareness to this standard. Mary Joined us in 2019 and has become an integral member of the team. Mary is eager to add to her education to increase the wellbeing of the clients she sees.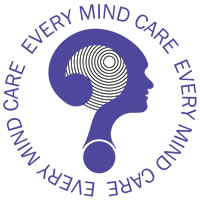 Website designed and developed by maowebstyle.com